The 5 dream beaches where to end your summer holidays
The Andalusian coast has some of the most emblematic beaches in the country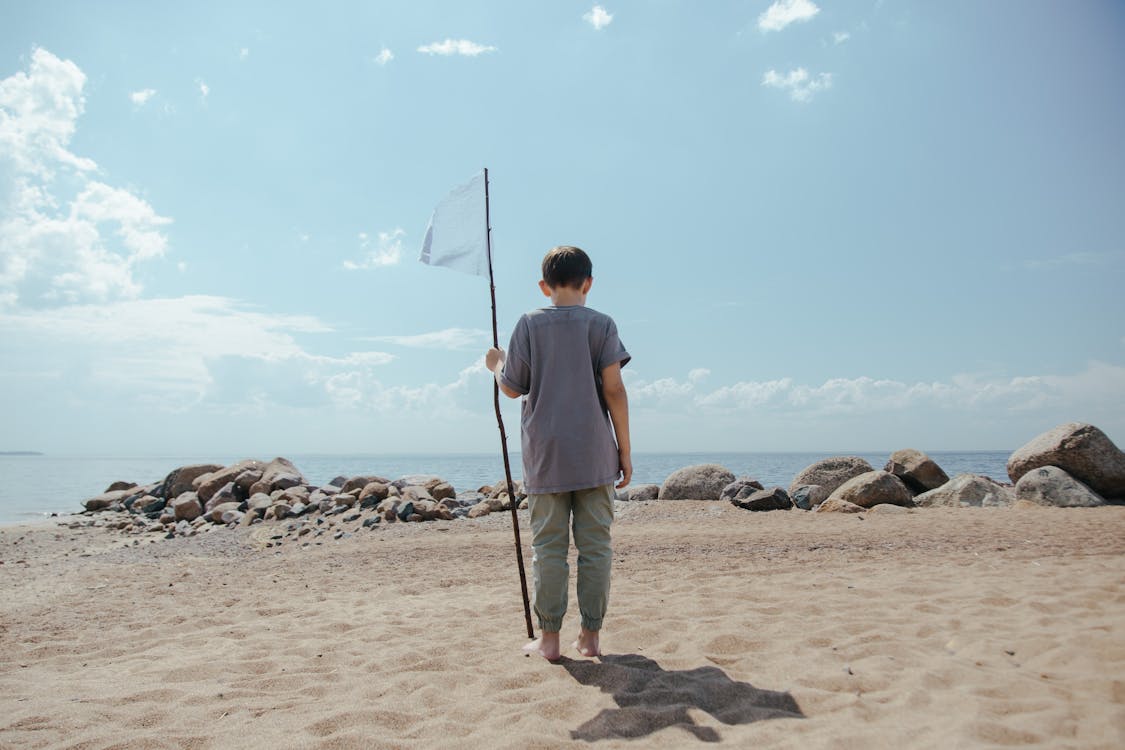 During the summer months there are many beaches that we visit. Some made of rocks, others made of sand, some very popular and others hidden in corner routes, but what is certain is that in the central months of summer it is not always easy to find a hole for a towel, much less if you travel with children. Therefore, September is, without a doubt, one of the best months to visit beaches and coastal places and thus enjoy all the peace, tranquility and relaxation that they give.
Andalusia has some of the best beaches lapped by our seas and oceans, a place also suitable to vsee sunsets. For this reason, the Andalusian coast is perfect to continue, start and of course also end the summer in some way.
Here you can find almost everything and for all tastes. Sandy beaches, rocky coves, lonely corners, beaches with historical monuments and even endless walks. If you are going to stay a few days, it is best to choose a rental house on the coast. It can even have a swimming pool. In this way, you will spend your last days of summer in the most comfortable way possible while recharging your batteries for the return to routine. On the Andalusian coast there are also other options such as hotels, hostels or apartments, but if you are traveling as a family and with children, a house where you can run, play and enjoy yourself is undoubtedly the best option. In this article we show you a selection of the 10 best beaches on the Andalusian coast, among which is the most beautiful beach in Spain. If you still don't have a destination for this end of summer, this is your place.
Caños de Meca beach, in Cádiz
Photo from Diario de Sevilla.
This famous beach on the Cadiz coast is very characteristic for its clean waters and clear sand. Being so well known, it is full of beach bars and bars. It has kilometers and kilometers of coastline, as well as areas for nudist bathers, so it is a beach where you can enjoy with the whole family. From the historic Cape of Trafalgar to the beach of Barbate, the Caños de Meca is one of the favorite destinations for everyone who knows it.
Beach of the Dead, Almeria
Photo from Diario de Sevilla.
Almería is also well known for its wonderful beaches, a steep coastline with idyllic corners and postcards characterized by its dark sands in contrast to its pure waters. Postcards that could look like those from the Caribbean itself. The cliffs form a very important part of this landscape, revealing, among them, small coves full of charm. The beach of the dead is located within the Cabo de Gata-Níjar natural park and has a powerful incentive as far as historically concerned. It is one of the biggest claims of the province so there will always be some curious visiting the area, yes, there are so many coves and little corners that you will surely enjoy the peace and tranquility.
Punta Umbría Beach, Huelva
Photo from Diario de Sevilla.
There are some beaches such as Andalusian or Valencian, which are not far from the capital city. Specifically in this one located in Huelva, you will only have to go about 30 minutes to find this small dream town. A coastal fishing village that, as its name suggests, consists of a point of white sand that juts out into the sea, giving rise to this wonderful beach. In it, you can also enjoy leisure and restaurants but also other types of activities perfect for lovers of strong emotions, for example, water sports such as sailing, paddle surfing or windsurfing. A complete service perfect for all tastes.
Bolonia Beach, Cádiz
Photo from Diario de Sevilla.
And the jewel in the crown arrived. They say that Bolonia is one of the last virgin beaches that exist in the south of Spain. These white sand dunes bathed by the Atlantic Ocean are one of the most emblematic landscapes of the peninsular coast. Everyone who visits Tarifa is obliged to go through this little corner. From there you can see Morocco and the Roman ruins of Baelo Claudia, while enjoying a landscape like no other at sunset.
Nerja Beach, Malaga
Photo from Diario de Sevilla
It reached its maximum splendor with the Chanquete boat, but the reality is that this small town in Malaga has some of the most fun beaches in the province. In Nerja you can enjoy a good rice in the mythical chiringuito de Verano Azul. In addition, the city of Nerja has streets and shops that dazzle, where walking and getting to know it will be a pleasure.
Five places to enjoy your last break to come back stronger than ever. Choose the Andalusian coast and fall in love.